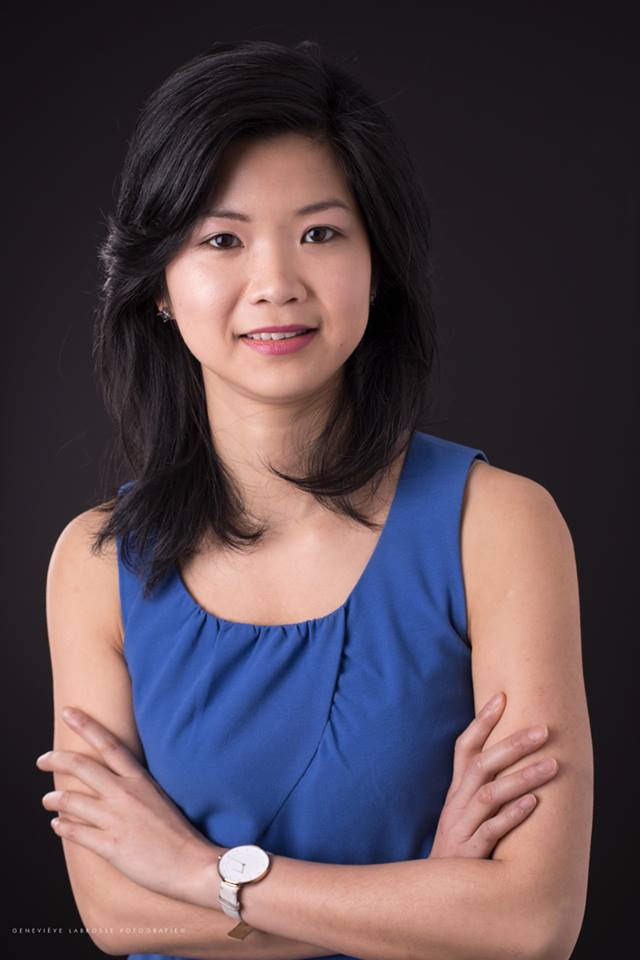 Meet Jaimie
Jaimie Yue is a registered dietitian based in Montreal. A graduate from McGill University and member of the Ordre Professionel des Diététistes du Québec, she is passionate about healthy eating and cooking.
Having worked for more than 5 years at the Montreal Diet Dispensary, she is very familiar with prenatal and postnatal nutrition. In addition, her 6 years working at a fitness center contributed to her experience in sports nutrition, weight management, management of chronic diseases (diabetes, hypertension, high cholesterol,etc.).
For her private practice at NutriVie Sante, Jaimie now specializes in weight management with a focus on mindful and intuitive eating. She helps her clients develop a healthy relationship with food by reconnecting with their hunger and fullness cues to achieve a healthy lifestyle.  She also specializes in eating disorders (anorexia nervosa, bulimia and binge-eating disorders) and help her clients escape the vicious cycle of the eating disorder.

Our Approach
Everyone knows what he or she needs to eat and not eat in order to achieve a healthy weight. Yet, despite going through repeated diets, many people cannot seem to keep the weight off.
At NutriVie Santé, we do not put you on any diets. Instead, we dig into the real reasons why people overeat and have cravings, focusing more on changing your eating behaviour. In this way, you will be able to adopt a healthy LIFESTYLE, that is sustainable.
We are also firm believers that eating is a pleasure. Therefore, our focus is to help you build a healthy relationship with food by using the intuitive eating approach. With our help and support, we will alleviate you from the burden of always having to constantly think about food and to satisfy your eating preferences without guilt. 
Our collaboration with psychologists specialized in eating disorders also allows us to give the best possible support and motivation system to our clients.  With our human and non-judgmental approach, we create a warm and compassionate place where our clients feel comfortable discussing their most difficult challenges with food.